Annacia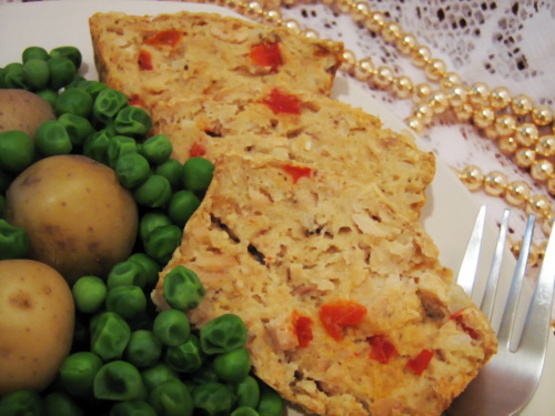 Quick, cheap, tasty and nutritious! Mom used to serve this all the time to our busy family. I replace the 2 lightly beaten eggs with Egg beaters or egg whites and substitute crushed popcorn, or GF cracker/breadcrumbs so that I can continue to enjoy this dish.

I didn't hate this, but I highly doubt I would make again. It was a little too cooked on the outside and to be honest the flavor was only okay. I didn't like the bell pepper in this and I added a little ranch seasoning for taste, maybe that it was ruined it. Not horrible and it did for dinner with brocolli and macaroni salad on the side, but I def. wont make again.
Preheat oven to 350 degrees.
In a large bowl, stir together tuna, breadcrumbs, egg, bell pepper, and onion. Then add milk, Worcestershire sauce and Tobasco, and salt and pepper, mixing with your hands.
Pack ingredients into a large, greased loaf pan.
Bake about 45-50 minutes, until top is golden brown and center is thoroughly cooked. Allow to cool about 10 minutes before slicing and serving. Enjoy!