MelNTex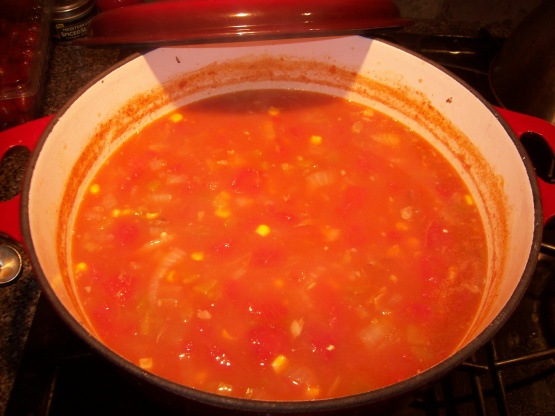 Use prime rib stock for best results or chicken. This is a recipe that my mom gave me that she adapted from WW and a friend's recipe.
Broth:.
Boil left over prime rib bones or chicken in 8 cups of water for 3-4 hours.
Refrigerate overnight and skim off fat. Take all the meat off of the bones and leave meat in the broth. Discard fat and bones.
Saute onion and garlic and add rest of ingredients to dutch oven til heated though 20-30 minutes.
Put cheese on bottom of bowl and add soup, top with chips and avacado.