Ms B.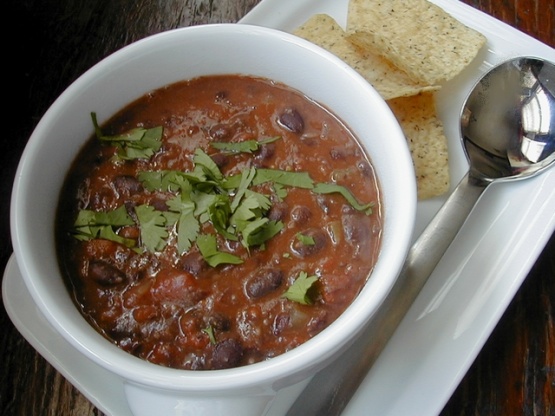 I got this recipe from Real Simple Magazine. I love it! You can use Vegetable Broth instead of Chicken Broth if you would like.

So easy, so healthy, and so tasty. The perfect food for a convenient lunch or a weeknight meal.
Heat the oil in a saucepan or large pot over medium heat.
Add the salsa and cook, stirring occasionally for 4 minutes.
Add the refried beans, black beans, and broth and bring to a simmer.
Cook until warmed through, about 5 minutes.
Ladle into bowls. Top with some remaining salsa dn the sour cream and cilantro, if using.