CoffeeB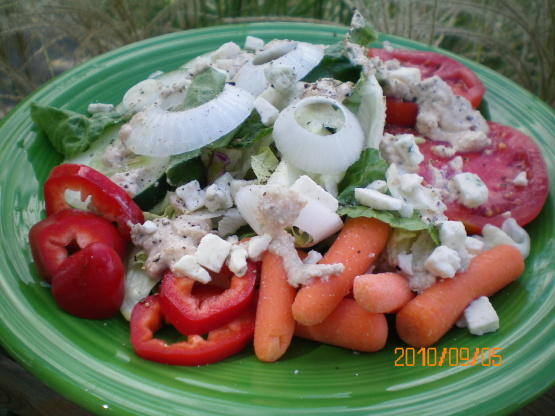 Great tasting Greek Salad - Tofu is a very versatile source of protein.

This is such an awesome salad and what makes it over the top is the dressing. I decided to make this on a bed of lettuce and then mix all together w/the other veggies listed. I used gorgonzola in place of the feta and a sweet onion in place of the red. I made the dressing the day b/f to let the flavors come together b/f serving the next day. Since making this for just myself I decided against cutting back on the dressing ingredients as I want to be able to use the dressing for quite a few meals. I"m so glad I did. :-)
Made for The Big Fat Greek Tag game in KK's forum.
In a food processor blend all the dressing ingredients until smooth.
Mix all the veggies together in a bowl and some of the feta cheese.
Toss the veggies with the dressing.
Garnish with the remaining feta.
Chill and serve.