Prep 15 mins
Cook 12 mins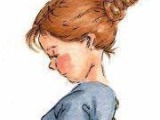 The perfect scone is light, tall and wonderfully flavoured. This fits the bill exactly!
Directions
Heat the oven to 220*C (425*F) Tip the flour into a mixing bowl with the salt.
Shoot in the butter,then rub together with your fingers to make a reasonably fine crumbed mixture, lifting to aerate the mixture as you go.
Stir in the sugar.
Measure the buttermilk, then mix in the milk to slacken it.
Make a bit of a well in the middle of the flour mixture, then pour in most of this buttermilk mixture, holding some back just in case it's not needed.
Gently work the mixture together with a knife, until it forms a soft, almost sticky, dough.
Work in any loose dry bits of the mixture with the rest of the buttermilk.
Don't overwork at this point or you will toughen the dough.
Lift out the dough and knead gently 3 to 4 times to get rid of any cracks.
Pat the dough gently to a thickness of no more than 1 inch.
Dip a round fluted cutter into bowl of flour and cut out the scones by pusing down quickly and firmly on the cutter with the palm of you hand.
Don't twist it.
Gather the trimmings, pat lightly and cut into more scones.
Place onto a baking sheet and sift over a light dusting of flour or glaze with some milk if you wish.
Bake for 10 to 12 minutes until risen and golden.
Cool on a wire rack, uncovered if you prefer crisp tops, covered loosely if you prefer soft ones.
Serve with strawberry jam and a generous mound of clotted cream.
Most Helpful
I have made thes a couple of times and loved them. The last ime I made two batches and put grated parmasan in one of them. The office loved them, none left that day.
I'm not sure what I did. I made this 3 times. Each with different additions. Chocolate chips, walnuts, and gluten free chocolate chips. Each time I ended up having to add 2 more cups of flour becuase it was just too thin. Then I had to bake it almost twice as long as suggested. Though, beyond those 2 moments (which were easily adjusted) these turned out absolutely wonderful. Thanks for the recipe.
AMAZING recipe!!! I have tried a few scone recipes before and have never been as pleased before. After three times with this recipe (the 1st without altering the recipe and the 2nd and 3rd with variations) I am consistently delighted with the results. I find that, as mentioned in the recipe, I don't need all of the buttermilk/milk mixture and even using 2/3 of it produces a dough that looks stickier than I expected (though the end result is a nicely moist scone). I suggest lightly pressing a thin layer of raw sugar onto the top of the dough before cutting and baking as it creates a bit of extra sweetness as well as an attractive presentation. I've made a blueberry variation and an apple variation- both turned out wonderful and were big hits with my family. This recipe is certainly a keeper! Thanks MarieAlice!