Tater Tot Casserole With Veggies
ChefLee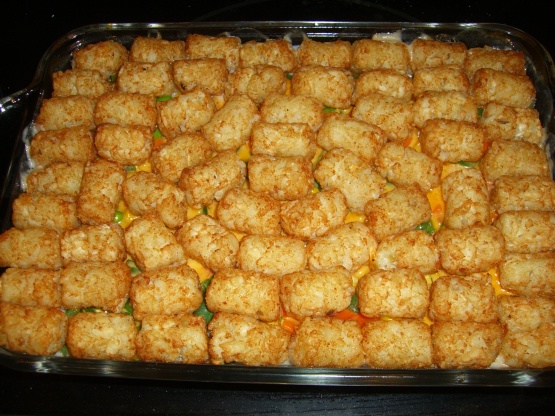 My DH was feeling nostalgic for foods of his youth. After an online search (and some tinkering) we came up with this winner! Ore-Ida Crispy Crowns work better than plain old Tots if you like this crispy.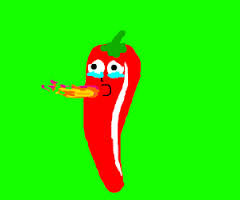 This is tasty!! I like that it has lots of veggies!! I used a white onion and I put a bunch of pepper in while I was cooking it and the beef. I did not put salt because I knew that soup would have plenty. I also decided to sprinkle the rest of the cheese after it came out of the oven instead of baking it on top. I used a 16 oz bag of frozen country vegetables and it fit perfectly!!! Also, I had gotten a 32 oz bag of the tots because it was a good sale and I ended up using 3/4 of the bag to top the 2 qt casserole so I was glad I had that! We ended up putting a little ketchup with this, not because it needed it, but because of the tater tots! This was yummy and I liked that it wasn't heavy because you have a chance to drain the meat while adding it to the casserole! Thanks for a great easy Saturday night meal!!!!
Preheat oven to 375°F Brown ground beef with onions until cooked. Drained thoroughly, then put in bottom of a 2 qt casserole dish. Mix mushroom soup and milk. Pour over ground beef. Sprinkle 2-3 cups of frozen mixed veggies over ground beef/mushroom soup. Top with 1/2 cup cheese, Crispy Crowns and the remaining cheese. Bake (uncovered) for 45-50 minutes or until crowns are crunchy.