Parsley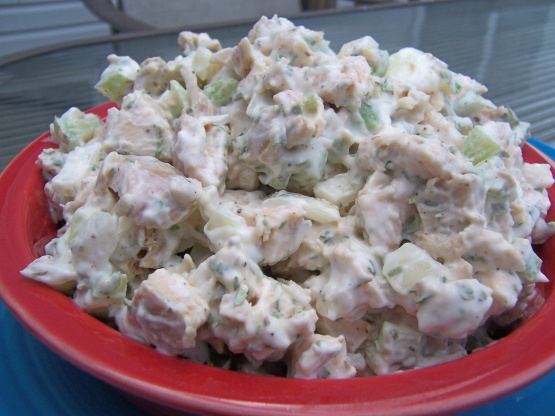 The Tarragon gives it a unique taste that we like better than the usual chicken salads that tend to be somewhat bland.
*Poach the chicken breasts in some chicken stock and fresh herbs (parsley, basil etc.) for added flavor.
Mix all ingredients and chill for 1 hour.
Serve on a good whole grain bread or on a bed of lettuce.
This is a good basic recipe that you could add other things to,such as chopped apples, grapes, walnuts, pecans...whatever you wanted really!