Tanzanian Green Tomato Chutney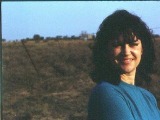 I haven't made this, but someone is looking for African recipes which will keep. To bottle, I always use the easiest and most infallible method. Put the clean jars in a cold oven, heat up to 325 deg F/160 deg C, and leave at that temperature for at least 10 minutes, or until needed. I put the bottles in a sturdy rectangular oven roasting tin, which is easier to remove, and it will catch the inevitable drips and mess when filling the bottles.
Directions
Place the chopped vegetables in a large pot.
Add the sugar, vinegar, salt and spices. Stir well.
Heat the mixture, stirring, until the sugar has just about melted, then bring to the boil.
Stir well, reduce heat a little, and simmer, uncovered, until the mixture is thick. This will take about an hour. Towards the end of cooking, add the chilli.
NOTE: the original recipe uses habanero chillis. This might be far to hot for Western tastes! Please use any chilli you like, and as much or as little as you want.
If your chutney doesn't thicken as it should, drain off the extra liquid. (This could all depend on the type of tomato).
Cool, then refrigerate. The chutney will thicken as it cools. Presumably it will freeze okay.
I would pour the mixture into hot, sterilised bottles and seal them.
Reviews
Most Helpful
Have you ever seen somebody lick the chutney spoon in an Indian Restaurant and put it back? This would never have happened under the Tories.
We love this chutney (my first attempt at it)! The only change I made was to substitute jalapeno pepper for the chili pepper. Smelled wonderful while it cooked and tasted equally wonderful when done. Thanks for posting.

This is a fantastic recipe. It should be compulsory, its so good! The sweet spicey combo is great. I had to alter a little according to what was in the cupboard. Malt vinegar was swapped for cider vinegar and I left out the cloves but it still made a sticky chutney that goes with anything and has you licking the spoon before you wash it! I also didn't get the method reference to Papaya, mine had none in and didn't suffer. I didn't drain any liquid away either just left it to reduce - bliss in a jar that kept until it was all gone!