Tangy Tartar Sauce (Made With Dill Pickles, Not Sweet)
lazyme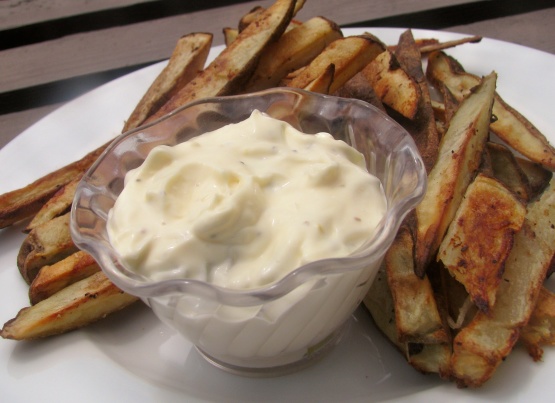 This tartar sauce is made with dill pickles, or dill pickle relish, instead of sweet pickle relish, as is common with many other recipes. The flavor is bright and fresh, without being overly sweet. I make it with Best Foods/Hellmans light mayo, so it is not too heavy of a condiment, and the kids can have a good portion without turning their healthy baked fish into an unhealthy meal.
I was in the same predicament as the first reviewer and made the same adjustments. It was great! Much better than the bottled crap!
Mix all ingredients together, and allow to stand (refrigerated) for at least an hour.