Pamela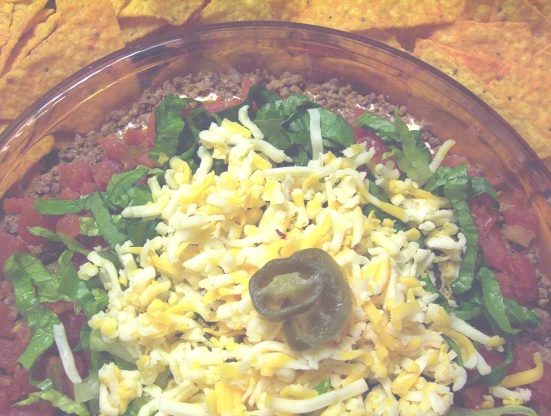 A tasty taco dip - great for football get togethers. Serve with tortilla chips.
Fry meat with the seasoning mix-drain if needed and chill.
Mix together and spread on a 12 inch round deep plate.
Spread on part 2-then sprinkle on the meat.
Add any or all in layers on top of the meat.
Chill well.