Prep 20 mins
Cook 15 mins

Kid pleaser! I only knew of one place that sold these, and since I no longer live in the area, I was forced to make them myself.
1 lb ground chuck
1 medium onion, minced
1 (1 1/4 ounce) envelope taco seasoning, if using zaar recipe, then the equivalent, 1/4 cup
1 cup shredded lettuce
1 cup shredded cheddar cheese
1 large tomatoes, thinly sliced
taco sauce (not picante, but the smooth sauce)
6 hamburger buns
Directions
Brown ground chuck and onions in skillet on medium high till meat is no longer pink.
Add taco seasoning (do not add water to mix) and toss with the meat to coat, cooking for about 5 more minutes.
Lightly butter the inside of the buns and toast in skillet or under broiler till nice and brown.
Spread the taco sauce on the inside of each bun, add taco meat, shredded lettuce, cheese and tomato.
Enjoy!
Most Helpful
We love bun tacos and made them for dinner tonight. 5 stars with minor modifications. Use your own seasoning, and DO add water (¾ cup) with the seasoning, then simmer for about 15 minutes, continuing to break up the meat to get a fine texture. Don't toast the buns, steam them instead. Wrap 2 buns in a wet (squeeze out as much water as you can) paper towel and zap them for 15-20 seconds in the microwave. These 2 things make all the difference! I also agree with the reviewer who likes to use her own taco seasoning, homemade just tastes better. I assemble them as follows: meat, cheese, sauce, lettuce and lastly, tomato (if using). We like them just as well with and without tomatoes. Made this way, they're exactly like the Bell Beefer from Taco Bell and the Bun Taco from Del Taco that I grew up eating in SoCal in the 70's. So good, way better than an ordinary beef taco!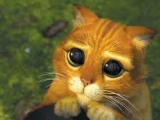 I had my Taco Burgers at a well-loved fast food Mexican place in West Texas. I spent most of my teen years there and the taco burgers were fantastic! I think taco seasoning packets are way too harsh and my seasoning consists of chili & garlic powders and cumin to taste, plus a bit a tomato sauce for moisture. Yes, you can put the meat mixture in a taco shell, but then it wouldn't be our favorite Taco Burger from the Villa! FYI, If one puts enough shredded cheese, the meat sticks together...
Had these a LOT growing up...and while I can't get the seasoning just right to match the ones I grew up with, they still taste great!!! The only changes I make is I add some of the shredded cheese to the meat to help bind it together to make it less messy, and I wrap the buns in a damp paper towl and warm them up in the microwave for a few seconds to steam them. Thanks for posting this...it's a great easy recipe that always turns out yummy!!!