Sweet & Sour Crock Pot Turkey Meatballs
Bergy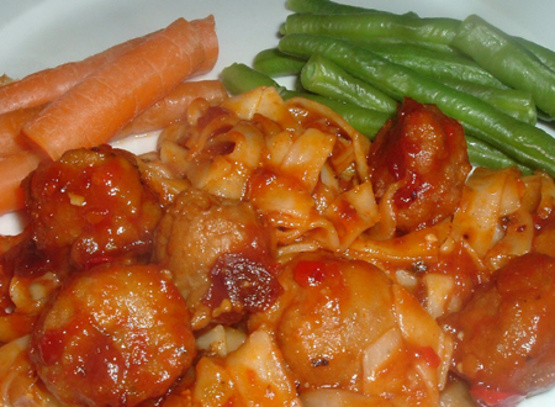 These are equally delicious as an appetizer, over rice or noodles, or in a sandwich. I have also used the sauce recipe with chicken and vegetables. I like to use Italian seasoned bread crumbs in place of the plain to give a bit more flavor and color. This originally came from Shape magazine.
Combine turkey, bread crumbs, parsley, onion and egg in a large bowl.
Mix well and shape into 24 meatballs.
In a 6 quart.
slow cooker, mix cranberry sauce, ketchup and chili sauce.
Carefully add the meatballs, coating them with the sauce mixture.
Put the lid on and cook on low for 8-10 hours.