Sweet Hoisin Chicken Drumsticks
Pamela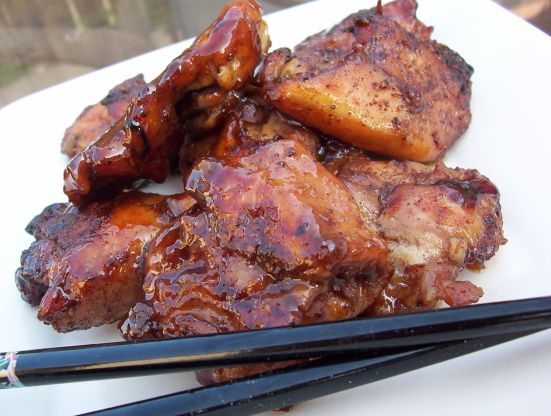 This recipe can easily be adapted to feed a very large crowd or you can cut it in half to feed a smaller family.

Sorry to add a bad review! Made this for my family, and we thought it was just okay. The five-spice powder gave the sauce a strange texture that we didn't care for, but we loved the hoisin sauce... Maybe nexttime we'll do it with just the hoisin sauce. Thanks
Combine the sugar, chinese five spice powder, hoisin sauce, sesame oil, cooking wine and mix well to form a paste.
Rub the paste over the drumbsticks, giving the chicken a little massage.
Place drumsticks in roasting pan, cover and marinate for 3 hours or overnight in your refrigerator.
After marinading, Bake in a preheated oven at 350 F for 40-45 minutes, or until cooked thouroughly.
Remove rosting pan from oven; and brush drumsticks with corn syrup. Place under a preheated broiler for 2-3 minutes or until the glaze has turned a golden carmel colour.