Sugar Snap Peas or Snow Peas, Baked
Bergy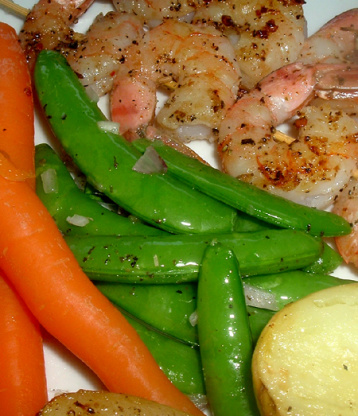 Quick easy side dish to compliment a meal- Very nice with a chinese meal or with a roast - Really, goes with almost anything This recipe is from Taste of Home Cooking f0r 2 Spring 2007

Yum! I didn't have shallot, so I used fine diced onion and garlic. I did use snap peas instead of snow peas. This was done to my tastes at 10 minutes. Wonderful served with stuffed peppers. Thanks for sharing.
Pre heat oven to 400 degrees.
Snip the ends off the pea pods.
Place pods in a single layer in a shallow baking pan.
Combine Oil, shallot, seasoning & salt.
Drizzle over the peas.
Bake uncovered for apprx 8 minutes or unril crisp tender, stir once during baking.