This is great if you have a head of lettuce that you have to use right away. Even if you don't, its still a great side dish to any asian meal. Simple to make, with common ingredients, its a keeper for sure. Try different lettuce varieties, I used romane tonight since its what was on hand. I also didn't have sesamee oil tonight so I used walnut oil and it was still a winner. I like to toss in some toasted sesame seeds and if I have them on hand a green onion, chopped, is nice to add with the lettuce. As you can see, this recipe leaves a huge opening for your own additions and variations.
Directions
Wash and dry lettuce. Tear or cut into pieces a bit bigger than bite sized. Separate leaves and dicard core.
In a small bowl mix soy sauce, sesame oil and sugar. Set aside.
Place 14 inch wok or 12 inch frying pan on medium-high heat. When hot, add the salad oil and garlic. Stir fry until the garlic begins to take a little color.
Add lettuce and stir fry until slightly limp but still somewhat crisp.
Stir in the soy sauce mixture and toss well. Season to taste with salt and pepper.
Serve at once.
Most Helpful
Not sure what it meant when the recipes says salad oil but I used peanut oil to stir fry the lettuce.. loved it regardless! Turns water-tasting lettuce into a creative deliciousness!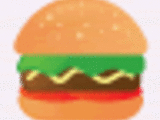 This was excellent even without the wine - it tastes like meaty spinach in a moo goo gai pan sauce. I bet this would be great with chicken or roasted peanuts.
Thank you so much. I thought this was absolutely wonderful. We always buy lettuce on sale from the vegetable shops here (3 heads for $2), but I always get frustrated because one goes bad. Now, that doesn't have to happen. Perfect flavors and super easy to make.