Spinach Salad With Poppy Seed Dressing
Pismo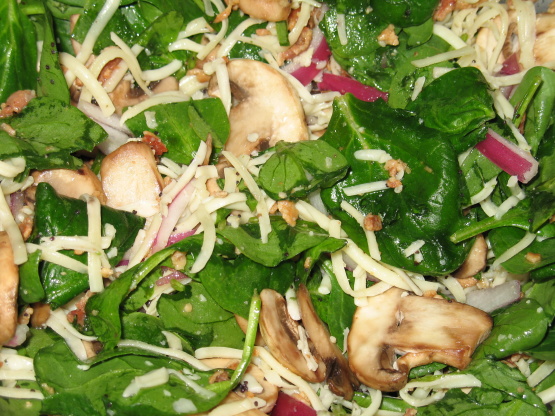 I like this salad because it isn't fruity like many spinach salads out there. My cousin always brings this to family dinners and everybody loves it, even the ones that don't like spinach! Be sure to make the dressing the night before! The original recipe called for 1 lb. of swiss cheese. I think that's a bit much and usually make it with 1/2 lb.
Great salad with bacon, mushrooms and swiss cheese. Husband approved big time!
Note for Dressing: This makes a lot, I usually only use about half.
Mix the dressing ingredients together and refrigerate overnight. Very important!
Toss salad ingredients together and mix in dressing just before serving.