Annacia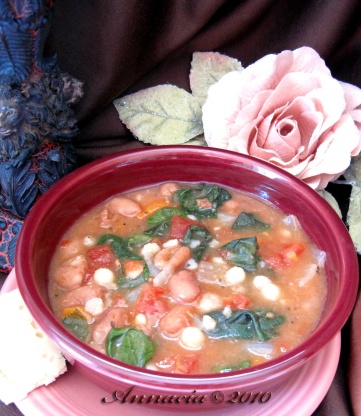 A nice twist to an old standby soup.

This is just a beautiful minestrone! I used tiny soup pasta and frozen spinach since fresh is a little expensive in WI during January. I doubled the tomatoes because we love 'em. I wouldn't hesitate to serve this pretty soup to guests.
In a large saucepan coated with non-stick spray, saute onion and garlic until tender, about 5-8 minutes.
Add the broth, beans, tomatoes, carrots, macaroni and oregano.
Cook until vegetables are tender, about 20 minutes.
Stir in chopped spinach and bring to a boil.
Remove from heat and let stand for 10 minutes.