Prep 10 mins
Cook 10 mins
This fabulous dip recipe I got from my Mom-in-law and let me tell you it is yummmmmmy!!!!!!!!!!!
1 cup mayonnaise
1 cup sour cream (for both of these ingredients I use low fat, it is really a personal choice)
1 (8 ounce) can water chestnuts
1 (1 1/2 ounce) package vegetable soup mix (I use Knorr)
1 (10 ounce) packagethawed and squeezed dry spinach
Directions
Mix all the ingredients together the night before in a bowl and leave in the fridge.
Either in a party bowl or a hollowed out round bread (sour dough, pumpernickel) scoop out the dip into it.
Use the hollowed out bread by cutting into bite size or use with bread sticks or veggies.
Most Helpful
My sister's boyfriend requested this dip. We all loved it! I diced the water chestnuts and used fresh spinach that I steamed before hand. I also forgot to buy vegetable soup so used onion soup mix that I had already and it turned out excellent. We ate it from a bread bowl with assorted crackers as well as peices of the bread. Thanks much for the recipe. I will make it again using the proper soup but it was very good with the onion soup in it.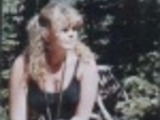 This was really good. Waay better when warm though! I added only 8 oz sour cream, and next time I will probably do the whole 16 oz pkg. It was really spinch-y with only 8 oz. I also added about 2 oz cream cheese and added some mozzarella. I will definitely make again! Thanks for the recipe
Easy to make and excellent to eat!!!