Prep 20 mins
Cook 30 mins

A black bean soup like no other! Unique and intensely flavored. Warmed pita's make a nice side to this exciting soup.
Directions
Heat oil saucepan over medium-high heat. Add chopped veggies and saute until onion is translucent.
Add ginger and garlic and saute for one more minute, until garlic is fragrant.
Add black beans, vegetable broth and the rest of the spices. Bring to boil, then simmer for 30-35 minutes.
Optional: If desired, use food processor or blender and puree half of mixture (leaving half 'chunky'), then return to pan and heat through.
Top each bowl with 1 tablespoon ff sour cream or ff yogurt and a sprinkle of fresh cilantro - even though I love cilantro and sour cream; I happen to enjoy this soup 'as is.'.
Reviews
Most Helpful
I used all the spices, except didn't have any nutmeg. I didn't have vegetable broth so I used a combo of tomato juice and chicken broth. Also added a can of corn and 1/2 cup pasta. Oh, and my family likes meat, so I also cut up a left over bratworst for a little meat. We all liked it.
I'm so impressed with this soup! Honestly, once I really started looking at the ingredient list, I was a little worried about the spice combination (cloves and ginger?!?!)....but the flavor was amazing! Wonderfully different and oh-so pleasing to the nose and the pallet. The flavors blended together perfectly and though the spices were certainly not lost in the soup, I did not find them to be at all overpowering as I had worried about. Both my picky BF and my good friend who is a vegetarian enjoyed it immensly. I used a can of organic, fire roasted tomatoes, added a little sliced carrot and substituted Mexican oregano in place of the regular oregano. I also omitted the dried cilantro and doubled the amount of fresh, chopped cilantro at the end and served with a dollop of sour cream. Made for ZWT5 Family Picks. This one's a keeper. Thank you for posting!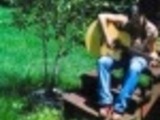 Wow...the kids enhaled this soup! I used diced tomatoes with jalapenos, mexican oregano, and a bit of adodobo. Added chick peas too...Thanks for posting...will make this again for sure. Made and reviewed for Zaar Chow Hounds...ZWT5.