Prep 10 mins
Cook 25 mins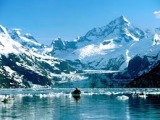 This is the recipe that got me to like quinoa! It's really simple and tasty. Toasting the quinoa before cooking, gives it a really rich and nutty flavor. Don't skip that part! This recipe was developed by Sarah Matheny for her cookbook, "Peas and Thank You".
Directions
In a large saucepan over medium heat, add the quinoa and toast until the grains are slightly golden brown, about 4 to 5 minutes.
Add onion, broth, tomato sauce and chili powder and bring to a boil. Cover and reduce the heat to low. Simmer for 20 minutes.
Remove from the heat and fluff with a fork. Season with salt and pepper before serving.
Reviews
Most Helpful
This was my first time cooking quinoa. We all liked the texture but I found the flavor to be a bit one note. If I made this again I would saute the onion, add garlic and cumin and reduce the chili powder a bit.