Spaghetti Rosti With Tuna
Thorsten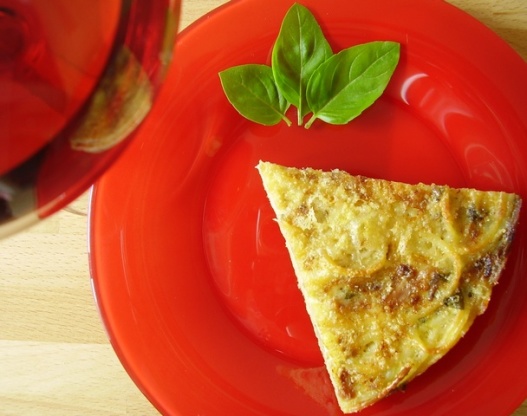 This is from Lesley Waters (UK TV-Chef) 'Easy Ways to Success-Healthy' cookbook. It can be served hot or cold, so it makes it ideal for lunch boxes or picnics.

This recipe is great! I did add extra garlic, I think I used 3 cloves, and I added some oregano and basil. This dish was SUPER easy to prepare, and my husband said he didn't know canned tuna could taste this good. I will make this again.
Cook the spaghetti al dente, according to directions.
Drain and rinse under plenty of cold water, drain again and put aside.
Heat the oil in a large non stick skillet, which has to be suitable to put under the broiler/grill.
Fry the onion over a medium heat for approximately five minutes, then add the garlic and cook for another minute.
In a large bowl combine the pasta, tuna eggs and onion/garlic mixture.
Season to taste with salt and pepper, you can also add some oregano or basil if you like.
Pour everything into your skillet and top with cheese.
Cook on top of the hob, without stirring, until the eggs are nearly fully set, about ten minutes.
Place under a preheated medium grill/broiler and grill until fully set and starting to brown.
It's good cut into wedges and served with a salad.