Ambervim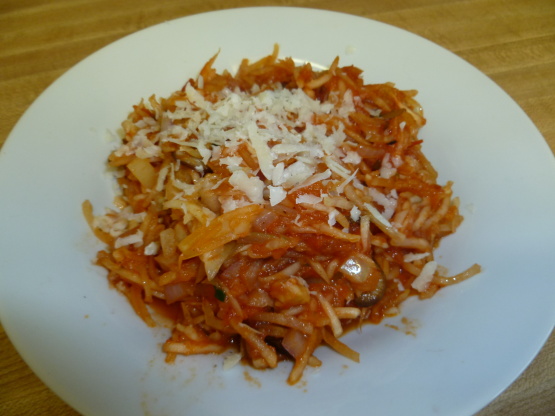 This is a tasty and VERY healthy way to eat your spaghetti.
Heat your pan/skillet.
Add oil, onion and mushrooms. Cook for a moment.
Add green papaya. Cook for a minute or two.
Add spaghetti sauce. Stir it all around and cook for another minute or two.
Add parsley if you want. Stir.
Plate.
Top with Parmesan. Salt & Pepper.
Enjoy!
If there are other veggies you want to add, go for it.