Spaghetti and Shrimp With Herb Sauce
Alskann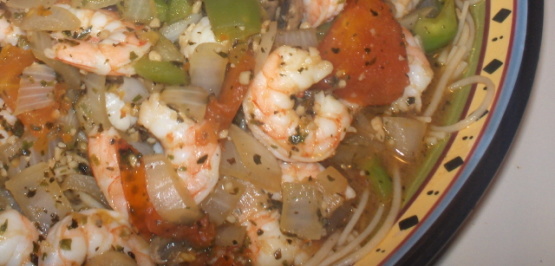 Shrimp Sampi Australian style. Garlic and herbs on pasta! Yum! Found at a Australian sight.Tweeked!

I cut the recipe in half and added some mushrooms but other than that followed the recipe. Another great recipe from Rita!!! It was so easy and delicious. Thank you. Made for Herb of the Month--Tarragon.
Saute garlic in olive oil for 3 minutes. Add broth and simmer for about 15 minutes. Add tomatoes, onion, capsicum and herbs and simmer for 6 minutes add shrimp and cook till done about 2-4 minutes. Pour over the pasta.