GaylaJ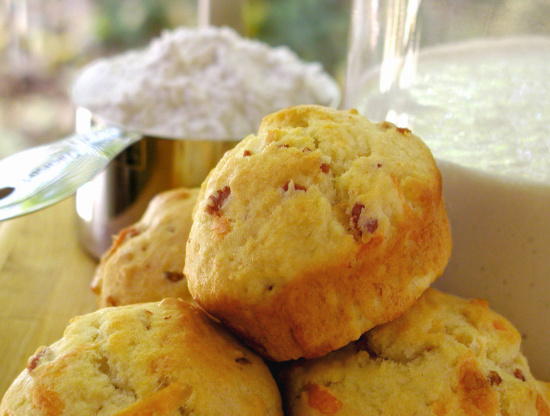 These yummy muffins are quick and easy to make, and are wonderful for breakfast or brunch along with your favorite omelet. Sometimes I make them for a light supper to go with soup and a green salad.

Was finished baking in less than 15. They would have been way over baked at 25 to 30.
Flavor was good but nothing exciting. They need more bacon and more cheese. Some of the sugar could go away as well. I would bake them on 375.
Preheat oven to 400°F.
Grease 1 twelve muffin size muffin pan, or line with cupcake papers.
In bowl, stir together flour, sugar, baking powder and salt.
Make a well in the center.
In a small bowl, combine egg, milk, sourdough starter and oil.
Add egg mixture to well in dry mixture all at once.
Stir just until moistened.
Stir in bacon and cheese.
Fill muffin cups about 2/3 full.
Bake at 400°F for 20-25 minutes.