Prep 20 mins
Cook 18 mins

Caramel rolls were a favorite treat growing up in PA Dutch country. These are sinfully delicious and amazingly simple!
Directions
Preheat oven to 375 degrees Fahrenheit.
Combine all topping ingredients EXCEPT pecans in ungreased 9-inch round cake pan.
Stir until well mixed; sprinkle with pecans and set aside.
Combine 1 tablespoon sugar and cinnamon in a small bowl and set aside.
Unroll dough and separate into 12 strips.
Spread each strip with 1/2 teaspoon softened butter, sprinkle evenly with sugar-cinnamon mixture.
Roll up loosely.
Pinch seam to seal.
Place rolls evenly in pan and bake for 18-23 minutes or until golden brown.
Cool 5 minutes.
Invert onto serving platter.
Let stand 1 minute before removing pan.
serve warm.
Reviews
Most Helpful
These were amazing!! I used a 12 oz can of biscuits, broke them in half, rolled in balls and put in cake pan on top of the topping. Then I melted the 2 tbsp of butter and poured it on top of them and sprinkled with the cinnamon sugar. This was even easier than the original recipe, and I can't imagine how they could possibly taste better so I'll be making them this way again. You may want to keep an eye on them while they are in the oven. Mine were done in 14 mins. Thanks for sharing this recipe!
OMG - this recipe is dangerous! I had never made caramel rolls before because I thought it was too much work. Now I know differently! Look out waistline! Made for Oma's Kitchen Challenge for ZWT6.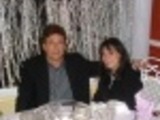 Made exactly as directed and they were super easy and very yummy! Next time the only thing I might do differently is bake a little longer or cook it stovetop for a few because the sugar in my caramel didn't dissolve completely, but that is likely my oven's issue. :) Thanks for a recipe that was a hit with the family! Made and reviewed for ZWT 6 Summer 2010.