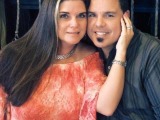 This chili has a fantastic taste. The fact that it can be made in my crock pot, makes it even better! **I know that cook times vary, according to each slow-cooker. Use your best judgement on how long to cook this chili.**
Directions
Cook first 3 ingredients in a large skillet over medium-high heat, stirring until turkey crumbles and is no longer pink; drain.
Spoon mixture into a 5 1/2-qt. slow cooker; stir in corn and next 7 ingredients until well blended.
Cook at HIGH 3 to 5 hours or at LOW 5 to 8 hours.
Serve with desired toppings.
Most Helpful
Good, easy crockpot meal that I ate over quinoa. Used diced tomatoes rather than crushed. Next time I will add more spices to give it more zing.