Simple Spicy Barbecue Sauce

This is an easy tasty barbecue sauce made with ingredients you probably have on hand. From the Good Housekeeping Illustrated Cookbook.
Directions
In a small saucepan, cook onion in oil till tender - a few minutes.
Add remaining ingredients, heat to boiling, stirring constantly.
Can be used to baste any type of meat you might want to grill or broil.
Reviews
Most Helpful
Very good. I only used one tablespoon of oil to cook the onions and I added some red pepper flakes - because we like a little spicier, and simmered for 25 min. Also I only had Red Wine vinegar. Next time might add a bit of garlic, but overall this turned out really, really well. This sauce is the perfect consistency for me, and is wonderful just the way it is - but can well be adapted to any taste.
Loved it made as directed, although after reading Chef Sandra B's review, substituting apple cider vinegar and simmering at least 1/2 hour sounds worth a try. What's so great about this recipe is that it's good as is -- or as a base for whatever your tastes desire! Thanks, Pattikay! Made for Aussie New Zealand Recipe Swap #16.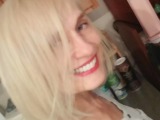 Very simple, very tasty, very fast. Can use 1 c ketchup instead of 1 c tomato sauce, although this will make it a bit sweeter. Best with apple cider vinegar and simmered for at leat 1/2 hr. Can adjust spiciness with either chili powder or hot sauce, but I thought it was perfect! I like flavor, not too spicy.