Catnip46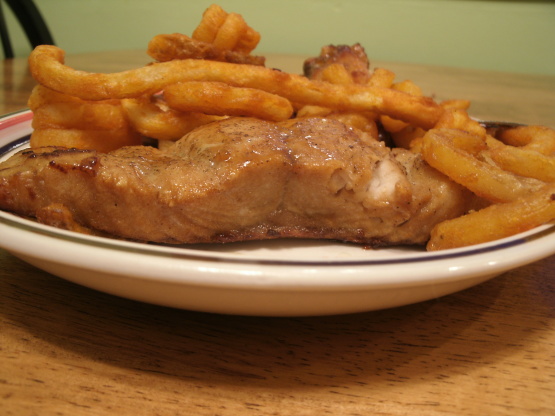 This is a recipe that I will definitely want to try in the near future. Prep time includes marinating time. Found on the weber web site.

It was a little on the sweet side for me but okay. I prefer my salmon either plain or with a nut coating on it. Since this is in the middle of winter I baked it instead of grilling. I'm sure this would be enjoyed by many others though. Glad I tried it.
In a medium bowl whisk the first 6 ingredients, the marinade, until smooth.
Place the salmon in a large, resealable plastic bag and pour in all but 1/3 cup of the marinade. Press the air out of the bag and seal tightly. Turn the bag to distribute the marinade, place in a bowl, and refrigerate for 30 minutes.
Prepare the grill for indirect cooking over high heat (450° to 550°F).
Remove the fillets from the bag and discard the marinade. Grill the fillets, skin side down, over indirect high heat, with the lid closed, 10 to 12 minutes. During the last 2 minutes of grilling time, brush the fillets with the 1/3 cup reserved marinade. Slide a spatula between the skin and flesh and transfer the fillets to serving plates. Serve warm.