Peter J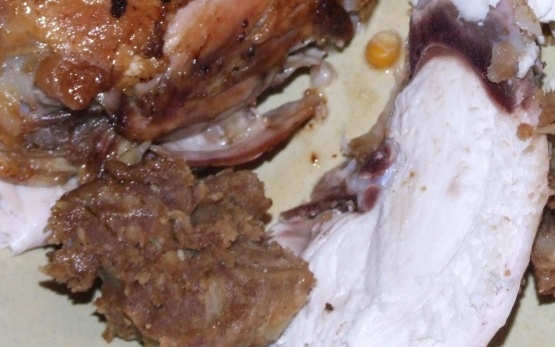 This is how I often stuff chicken, probably not as good as some of the more elaborate recipes but better than using pre-packaged stuffing. This is enough for a small chicken, double the quantities for a large chicken. While a matter of personal prference I don't go too overboard chopping the onion / celery finely and like it to have a slightly chunky texture.
Mix all ingredient in a bowl.
Stuff chicken and cook as per usual.
This is quite a moist firm mix so you could also roll into a firm pattie and cook to one side.