Shrimp in Pernod Cream Sauce
Rita1652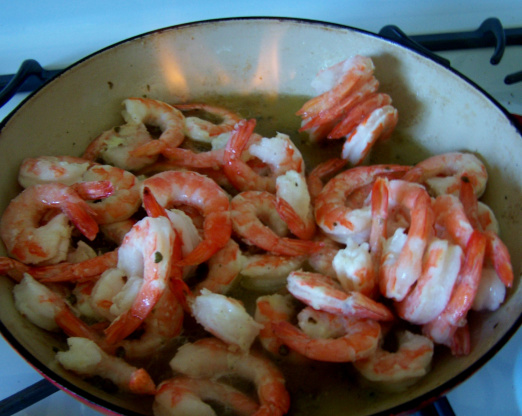 I first enjoyed this shrimp dish at an outdoor cafe on St. Denis street in Montreal (a long, long, time ago). Sharing so you can enjoy it, too. This would make a perfect, romantic dinner.

Couldn't find my old recipe for Pernod shrimp, so trired this one, only added fresh Tarragon, and a little-less cream. They were all gone in seconds. Thank you.
Melt the butter in a skillet, add the peppercorns and sauté for about 1 minute.
Add the shrimp and cook 1 to 1 1/2 minutes on each side or until they are just pink.
Pour over the Pernod and flame. Add chives and cream and heat just to simmer. Serve immediately with lots of crusty bread to mop up the sauce!