Prep 15 mins
Cook 15 mins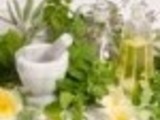 Directions
In large saucepan melt butter and saute shrimps until just cooked through about 4 minutes.
Using slotted spoon transfer shrimps to a bowl.
Add celery,onions, carrots and lemon juice to saucepan.
Saute until vegetables are soft, about 10 minutes.
Add white wine and boil 2 minutes.
Add chicken broth, rice and tomato paste.
Cover pot and simmer until rice is tender about 20 minutes,stirring occasionally.
Add cream and puree.
Add shrimps and blend until shrimps are coarsely chopped.
Be careful not to overprocess them.
Season with salt and pepper.
Top each bowl with extra shrimp.
Most Helpful
This soup was wonderful!!! the consistency was perfect..... the only change i made was i added a dash of dry sherry just before serving. My honey really loved it too:)
I prepared this recipe for "Soup Sunday," and give it 5-stars with some caveats. I did not follow the recipe, only the ingredient list. I eliminated the butter and used non-fat evaporated milk in place of the cream. I also used the juice of one whole Meyer lemon, so quite a bit more lemon juice than the recipe calls for. I also used shrimp stock that I made from the shells of the shrimp I cleaned for the recipe instead of chicken stock. I cooked everything in this shrimp stock and did no sauteing, so it was an easy one-dish meal. The flavor and consistency were very good, and without the butter and cream it was a healthier alternative. Thank you for posting - this was a great base from which to start.

This is a hard one to review for me. I prepared this for our Valentine's Day dinner and while we liked it, it did not have the flavour I was expecting and it did not thicken up as much as I expected either. I thought that maybe after sitting overnight the flavours would meld, but I still felt it needed something. So, I added some more seafood to it with a flaked fillet of cooked haddock and I prepared a roux to thicken it up more as well. With these changes, it was excellent. That said, I have only had shrimp bisque once and that was at least 20 yrs ago, so I am by no means a connoisseur and my recollection may be fuzzy. As I said, we did enjoy it, and I would probably make it again adding more seafood and the roux. Thx for sharing your recipe. Made for Soup Fest 2011.