Shrimp and Couscous Stirfry
jillbear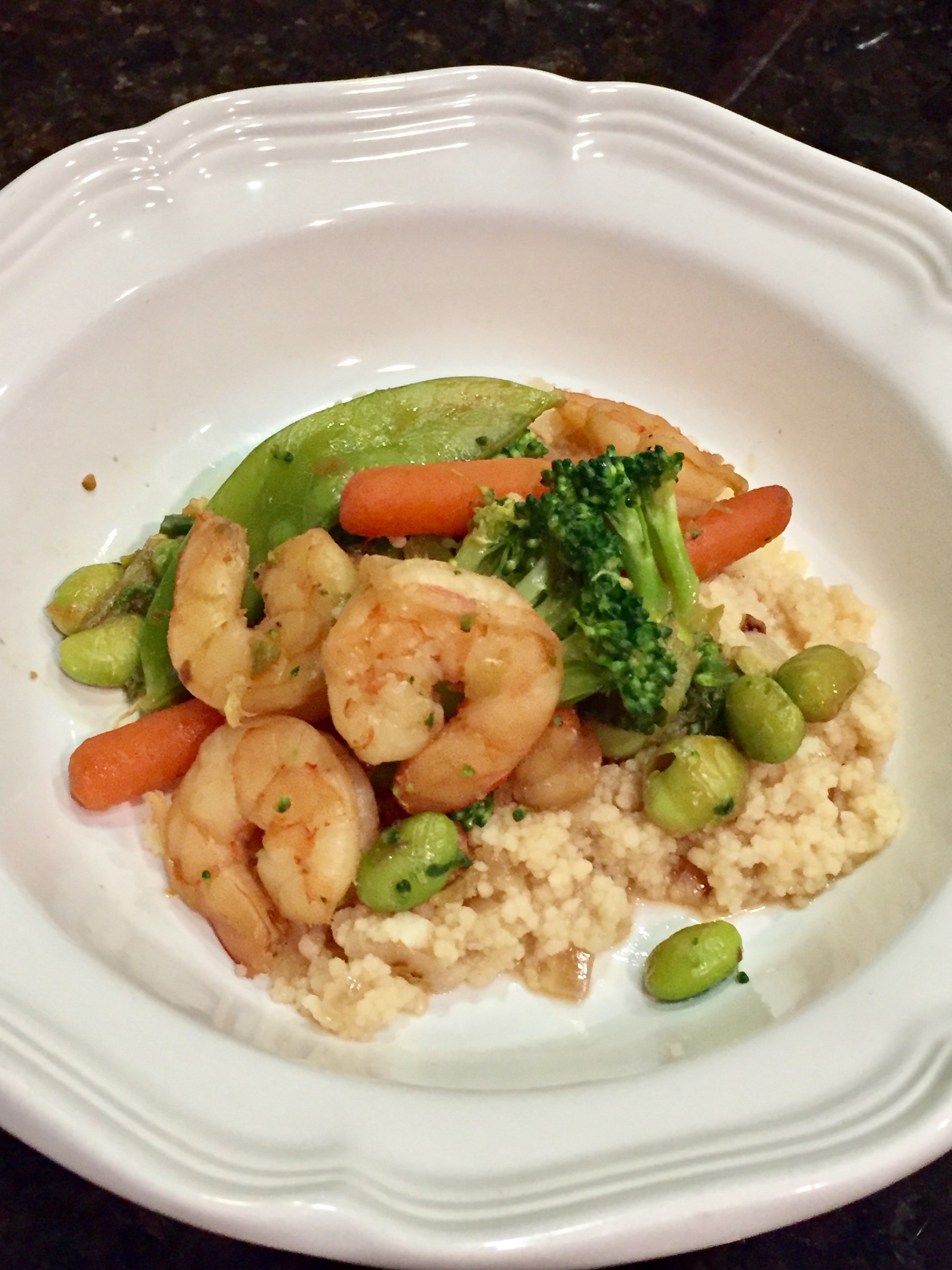 If you are pressed for time but want a healthy meal, this is the recipe for you!

Good reviews from the family! I did not use the full tablespoon of red pepper flakes. Also, I finished with the lime juice as opposed to cooking it in to avoid a bitter flavor. Couscous serves the purpose but brown rice or quinoa would have been excellent choices as well. Thanks for the recipe Kim.
Dice ginger and garlic; set aside.
Prepare couscous according to package directions; set aside 1 cup.
Preheat pan with oil on medium heat; add red pepper flakes, soy sauce, garlic and ginger.
Steam frozen veggies and edamame.
Place shrimp in pan with ginger and garlic mixture. Season shrimp with lime juice, sea salt and black pepper.
Sauté shrimp for four minutes. Add steamed veggies and cook for two minutes.
Serve over hot couscous.