Seared Tuna With Green Salad
Shine 2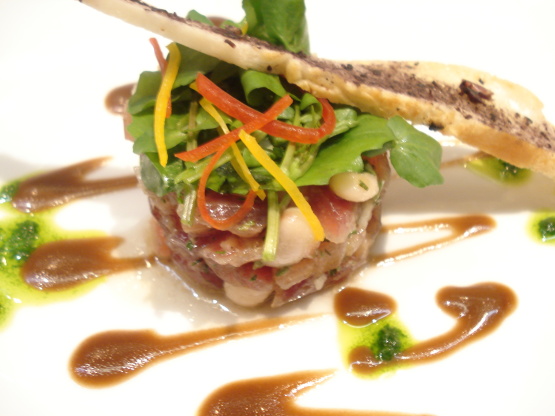 This food is fantastic appetizer. Quickly just out side cooking very high heat.
Thawing red tuna only surface.
Crush black pepper whole.
Spread black pepper at surface of tuna.
Pan fry very high heat pan with tuna.
Make lemon dressing by squeezed lemon and olive oil.
Make with chicory, lettuce and rosekale, good figure vegetable bouqe.
Reduce balsamic half quantity.
Arrange tuna on the plate and vegetable bouqe.
Finally, you can dress lemon dressing with tuna, and balsamic reduction.