Bergy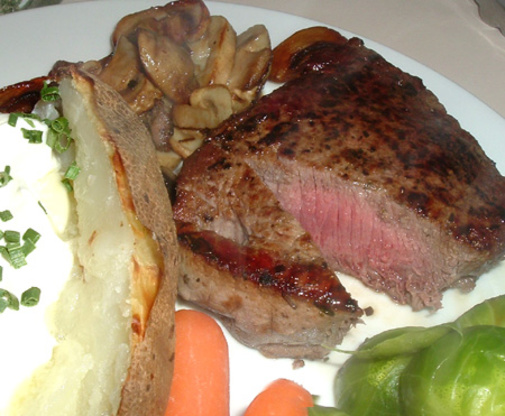 With dried herbs this is an easy way to get great seasoned steaks!

I wanted to add a "little something" to perk up my steaks,so I had this in my cookbook and thought I would give it a try.It was pretty good,except to me it had just a little too much of thyme,so if I make this again I will cut back on that item just a little.Thanks for posting.
Combine all and rub into about 4 steaks.
Great for grilling or broiling.