Sauteed Garlic Asparagus with red Peppers
Ruby15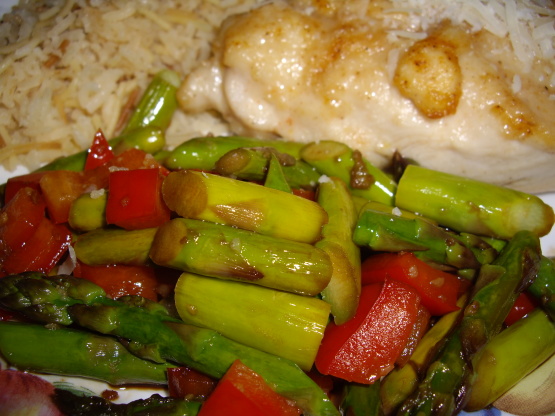 Some of you may want to steam the asparagus first but I like the taste of crunchy asparagus just heated through - Look at the fat and calorie count of this recipe

Delicious - no need to steam the asparagus first - it had just the right amount of crunch. Everyone loved this dish - definitely a keeper!
Heat oil in a skillet and add garlic cook 2 minutes then add the the bell pepper and asparagus Saute until the asparagus is heated through.
Remove from heat and season with salt& pepper and the vinegar.