CJSleme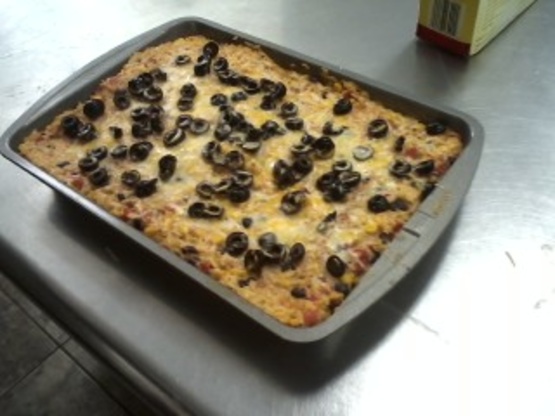 One of my favorite frozen weight watchers dinners is Santa Fe Beans and Rice. This is my knock off version that comes pretty close.

Also my favorite WW frozen dinner and this is a pretty darn good representation of it...Bravo!
Preheat oven to 350.
In a large bowl, combine beans, corn, tomatoes, salsa, sour cream, 1 cup cheese and cooked rice. Season with salt and pepper.
Transfer to a greased 2 quart baking dish and top with onions and olives.
Bake uncovered for 30 minutes. Sprinkle with remaining 1 cup cheese and bake 5-10 minutes longer until cheese is melted.