jonesies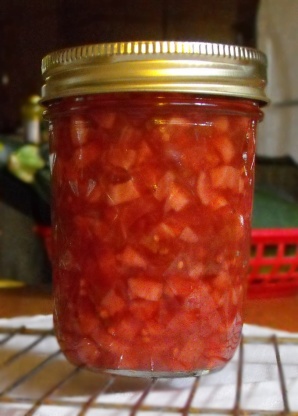 This relish is great on so many things. It really makes everyone talk at the community picnic and family reunion. This relish has a nice rosy color to it. You can make it with all sorts of radishes. I used my spring radishes. We eat this on virtually everything but its really good on brawts, hot dogs, hamburgers, bbq chicken, and so much more.
Put radishes, celery and onion through the coarse blade of a grinder, or chop them finely. Mix remaining ingredients and allow to stand for three hours.
Bring to a boil in large pan and cook 10 minutes.
Pour into hot jars, leaving 1/2 inch head space. Adjust lids and process 1/2 pints or pints in a boiling water bath for 20 minutes.