Roast Pork Tenderloin With Sun-Dried Tomato-Chipotle Rub
Prep 10 mins
Cook 25 mins

I found this cutting from the Chicago Tribune lying around and decided to try it. The rub adds a pleasant but not overwhelming heat to the pork, and an added plus is that it's really fast to make on those busy nights we all seem to have. The rub makes enough for two tenderloins, but also try mixing some of it with mayonnaise for a delicious spread on your sandwiches, in chicken salad and the like.
Directions
Preheat oven to 400 deg. F.
Put tomatoes, chile, orange juice, vinegar, garlic, sugar and salt in blender or food processor. Blend to a coarse paste.
Place tenderloin in baking dish and rub all over with about 3 tbl. of the rub.
Roast until internal temperature reaches 140 deg., about 20 minutes. Remove to a cutting board and let rest five minutes.
Slice thinly and place on plates, along with any juices. Sprinkle with cilantro and serve.
Note1: Leftover rub keeps for a couple of weeks. Try it on seafood or poultry, or, as noted above, mixed with mayonnaise.
Note2: I had only plain dried sun-dried tomatoes. I let them sit overnight in some olive oil, and fished them out, saving the oil for salad dressing - I did not think the paste needed more oil then was on the tomatoes.
Note3: My tenderloin was room temperature and it was done in 15 minutes, so I would recommend checking early. Also, original recipe suggests 3 to 4 servings. There were just two of us, and I have barely enough left for a sandwich, so be guided.
Most Helpful
Excellent pork tenderloin recipe! The pork was perfectly done and very flavorful. I loved the chipotle rub and am so glad there was extra. I plan on mixing it with mayo to used for chicken/turkey sandwiches. Delicious!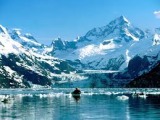 This was so delicious! It was a nicely spicy without being overwhelming, as has a little sweetness to compliment the savoriness. The only changes I made were browning the roast and using frozen oj. I used more than 3 tbls of rub and still have lots left over. Thanks for sharing, I will definitely make this again. Made for PRMRT
This was delicious and gave a wonderful flavor to the roast pork tenderloin. It was the first time I had used the canned chipotle in adobo sauce. It was much spicier than I had anticipated. Fortunately I tasted it before dumping the whole can in the rub. I ended up only adding about 1/3 of the can. Definitely tailor the amount to your desired heat level. I also cut a slit in the center of the tenderloin and spread the rub inside the middle of it. I will definitely make this again.