WiGal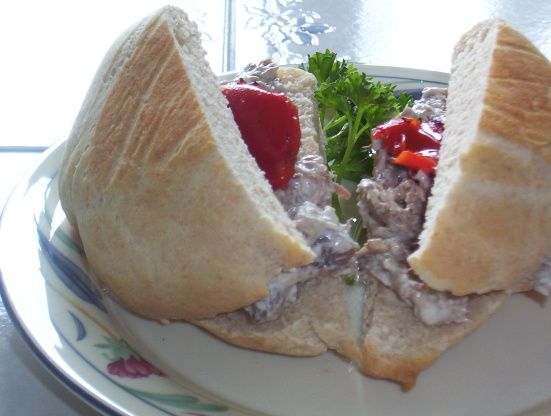 This is my Mom's recipe and is one of the first recipes I took with me when I left home. I had never seen a salad anything like this before and I absolutely loved it. It makes a great sandwich or it can be eaten plain. It is great for a casual lunch with friends. Enjoy! (Time does not include chill time).

Sometimes simplicity is best, and this is one of those times! I made this a while back and it's one of those old recipes that can't be improved upon, it's excellent. I made as posted with reduced fat sour cream - thanks for posting, MamaJ, I love it!
Mix all ingredients together and refrigerate at least 24 hours.
Stir.
Serve atop lettuce leaf or spoon onto toasted onion roll.