Refrigerator Cucumber Salad
ercvt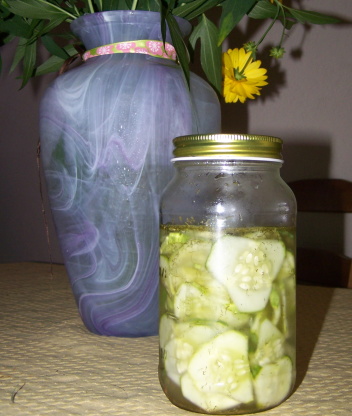 A Perfect dish for those hot summer days when you have too many cucumbers to deal with and not enough time!
Lightly peel cucumbers, less perfect is ok! Thinly slice and place in a colander. Liberally cover with salt, shake up and place more. Place colander in a sink or on a towel as the salt will make the cucumbers "leak" any moisture. Leave them like this for at least an hour.
In a jar or dish mix together water, vinegar, sugar and dill - a dash of salt and pepper is good too. Add cucumbers, with OUT rinsing them. Store in fridge overnight.
YUM!