Red Kidney Bean Mayo Salad
Bellinda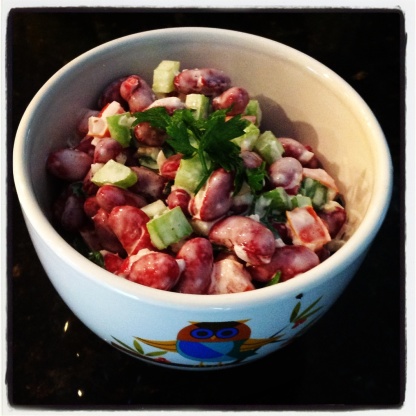 I make bean salads all the time. I wanted to change things up a bit from my usual vinegar or lemon juice vinaigrette. I like this on it's own as a snack or add fresh bread, boiled potatoes or rice for a healthy meal.
1. Mix mayonnaise, oil,vinegar, sugar, salt and pepper.
2. Add onions and stir well.
3. Then add the celery, tomatoes, beans, herbs and relish.
4. Chill for at least 2 hours. Taste and adjust seasonings and dressing if needed.
Try different kind of beans and substituting the tomatoes with cucumbers or bell peppers.