Real Easy and Real Tasty Egg Drop Soup
Parsley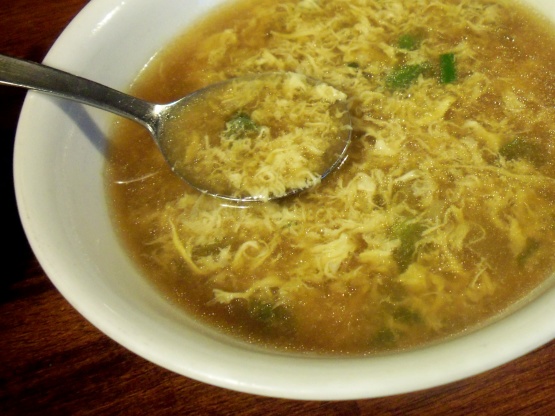 Again, adopted this recipe after living in China. It's really great as a starter or even as a quick snack! I like my egg drop soup gingery. Feel free to reduce amount of ginger if you're not a fan. I've removed the optional msg from the recipe, as I so rarely use it anyway.
Mix cornstarch and cold water in a small bowl. Set aside.
Put chicken broth, ginger and scallions in a pot and bring to a full boil. Turn off heat once boiled.
Add beaten eggs to the broth and immediately start stirring with a fork. Eggs should not be forming lumps. If they are, it is because the eggs were not stirred quickly enough after pouring into the broth. Eggs should have a silky texture and appearance.
Add cornstarch mixture and turn heat on low until broth thickens slightly. Turn heat off.
Stir in soy sauce, and sesame oil. Enjoy!