Boomette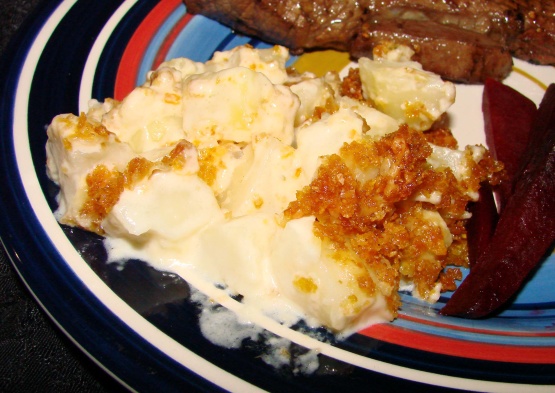 This is a great potato recipe.

These are great! Was told tonight "you make the best potatoes" I added a bit more ranch then sour cream for a bit of a stronger ranch flavour
Cook potatoes with skins on until tender.
Mix sour cream, salad dressing and cheese.
Quarter potatoes and place in a 9x13-inch pan, pour sour cream mixture over potatoes, mix well.
Mix corn flakes, cheese and butter, sprinkle over casserole.
Bake 350°F for 40 - 45 minutes.