Quick Pork Cutlets With Tangy Pan Sauce
Prep 10 mins
Cook 25 mins
Tender pork cutlets and a tangy pan sauce. If you want a milder sauce, cut down on the vinegar and mustard. I actually made this using a 2 lb pork roast, sliced into 1/2 rounds.
Directions
Cut pork roast into 1/2" rounds.
Pour the marinade ingredients into a medium size bowl and mix thoroughly.
Tenderize the meat with a piercing tenderizer (looks like a bunch of nails that stab the meat) or pierce meat 30xs on each side with a fork.
Place meat in a bowl with marinade as you tenderize each piece, stirring the meat around with each addition so that each piece is covered.
Heat a large skillet to medium low (4 on my electric stove) and add a tbsp or two of oil (just enough to coat the bottom in a thin layer.).
Place 2-3 cutlets in the skillet, and cook 3-4 minutes on each side, until they reach 160*F. (Start with the cutlets that were in the marinade the longest.) Remove cooked cutlets to a plate, and place in a warm place (such as a closed microwave.)
When all the cutlets are done, add the dry chives. Fry for about 30 seconds. The pork should have left a good bit of juice behind. Add the vinegar, and use it to deglaze the pan, scraping up all the good tidbits.
Add remaining pan sauce ingredients, and simmer for a minute to combine the flavors.
Spoon the sauce over a few cutlets and enjoy :-).
Most Helpful
My DW told me after two bites that we WILL have this again! I used thin boneless pork chops. And instead of spooning the sauce over the chops I simmer the chops in the sauce for a couple of minutes. This sauce is GREAT. Thanks for a great new and easy recipe. Made for ZWT7 and Saucy Silverados.

Made for ZWT7. I admit that I, myself, could have done better with this EXCELLENT recipe. I had pork leg slices, which I had to use -- not ideal. I "stewed" them a while in part of the marinade (they were tender after being left in the marinade quite long because I had to go out). I used less meat than stipulated, and made a little less pan sauce, as we were only 2 to dinner. The sauce was tangy, really very nice! I do not know "dehydrated chives", so used chopped spring onions. It's midwinter here, so no fresh basil! Whatever -- a very nice recipe, and I think it can also be adapted to taste, such as adding hot pepper. Thanks, Random Rachel!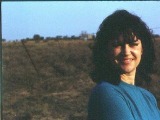 Wonderful recipe. So quick to prepare, yet it produces such delicious results. I'll definitely make this again. The tangy pan sauce was great. Usually pan sauces don't produce enough for the amount of the original recipe, but this recipe produces enough pan sauce to nicely dress the pork cutlets. Thanks for sharing your recipe, Random Rachel.