Potatoes on the Half Shell
Pam-I-Am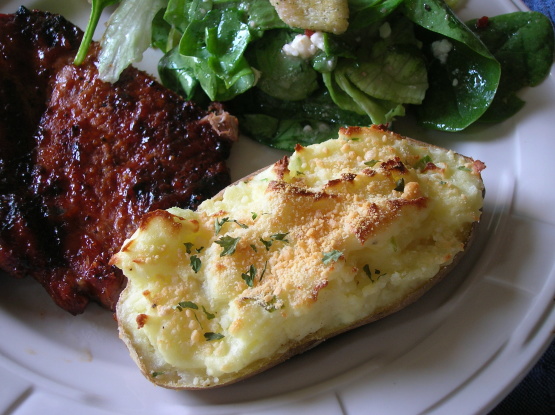 Can't remember where I got this, but it's delicious! Cooking and prep times are estimates.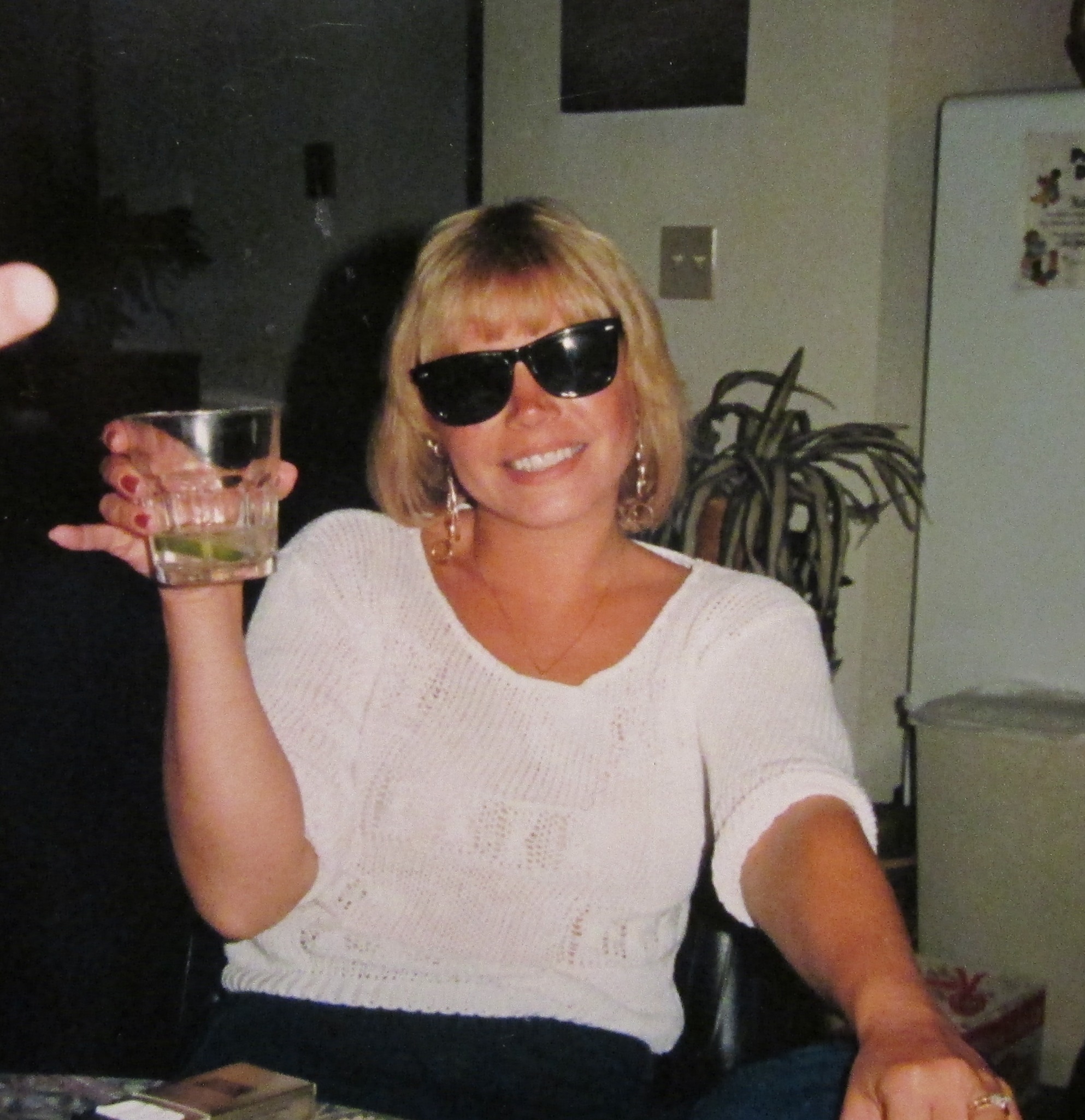 Very tasty, and pretty, too! I had two HUGE Yukon Golds, so I baked them for about 1 1/2 hours because we like a thick skin. Then I followed the recipe, using fresh chives from my garden rather than the green onion. I made them ahead and took Pam's advice, baked them for about 15 minutes (b/c of the raw egg), and then put on the parmesan and broiled for about 5 minutes. Great recipe, Anni!
Preheat oven to 350 F degrees.
Scrub the potatoes and place them in the oven until done, about 1 hour.
Cut each potato in half, lengthwise. Carefully, scoop out the potato and place in a bowl. Set the potato shells aside to use later.
While still hot, mash the potatoes with the milk, beaten egg, and butter. Beat until fluffy.
Season with salt and pepper, to taste. Add in the onion.
Spread the potato shells with butter and fill each shell with the potato mixture.
Sprinkle the tops with parmesan cheese.
Bake until tops are browned.