Luschka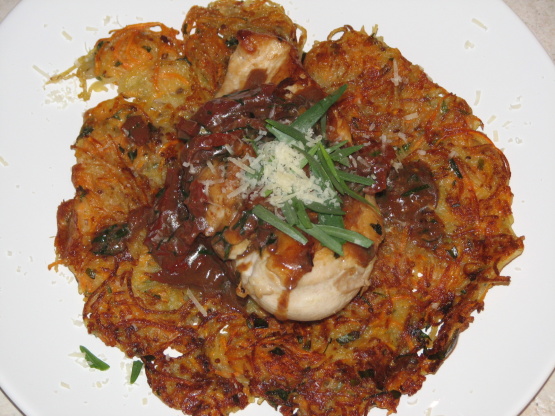 I think this was in an old issue of SFI - Super Food Ideas, I thought it sounded a bit different from your everyday rosti as it uses sweet potato, salad cream & mustard, a great side dish to serve with steak or fish.

Absolutely loved this. The flavours were phenomenal, really enjoyed it! I made them larger than rostis normally go as I wanted to fill the plate. I also used fresh tarragon as I was serving with chicken, and chives. Really enjoyed this. Will definitely be making it again. Made for photo tag 08
Squeeze as much moisture as you can from grated potatoes. Place both into a large bowl.
Add remaining ingredients & stir well to combine.
Heat oil in a large pan & cook 1/4 cup batches of the mixture until golden on both sides.
Drain on absorbent paper.