Derf2440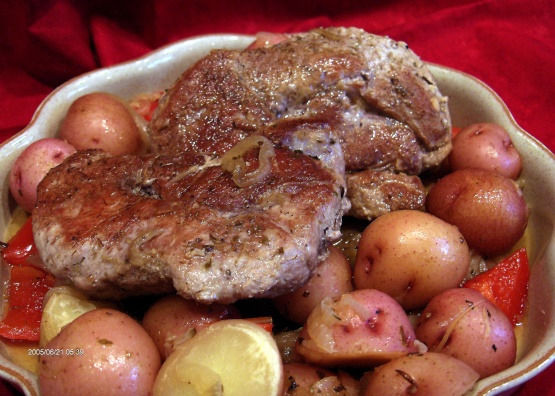 This is a wonderfully simple yet tasty recipe. I've made it several times -- it's perfect when I want to get supper on the table in a hurry. I use any kind of potatoes, not necessarily red. I peel them and cut them in thin slices. I use a bit of broth instead of the oil, because I'm trying to limit my fat intake. I don't use the bell pepper, and I add a bit of salt and pepper.
Heat Oil in non-stick skillet over medium-high heat.
Add chops and cook 10 minutes or until well-browned.
Remove chops.
Add potatoes, onion and oregano.
Cook five minutes or until browned-stirring occasionally.
Add chops, chicken broth and peppers.
Heat to boil.
Cover and cook over low heat 5 minutes or until done.
Serves 4.