Boomette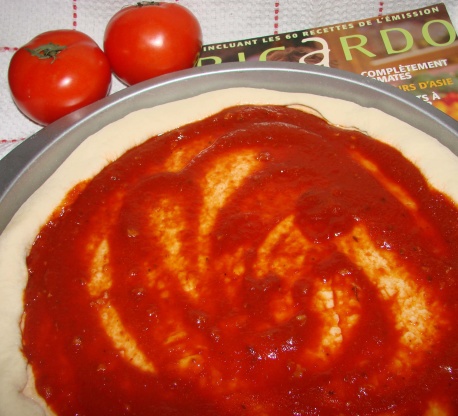 This quick and easy sauce tastes like that which you would find at your neighborhood pizzeria! I found the original recipe on the Internet, but adapted it to my families taste.

Oh my!!! It was all I could do from drinking this on the spot. I loved this sauce. It was the right consistency, flavor and easy to prepare. I used it on two pizzas and it was perfect for us. I will use this recipe from now on, it wonderful. Thank you so much for sharing this with us. Its great!!!
In a medium saucepan, sauté garlic in oil until golden.
Add tomato paste, water, sugar, oregano, basil, cheese and wine.
Season with salt and pepper, to taste.
Simmer for 10 minutes over medium low heat.