Ultimate Pizza Sauce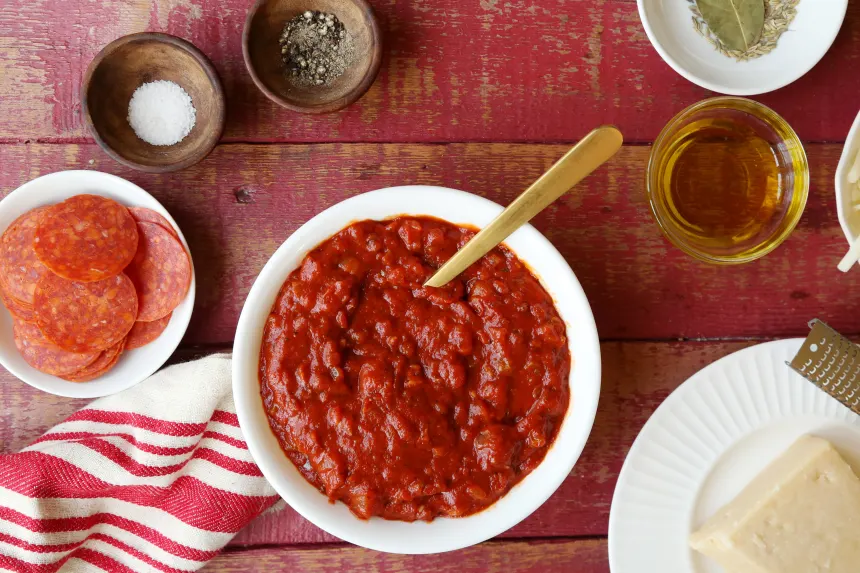 photo by Jonathan Melendez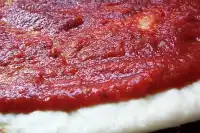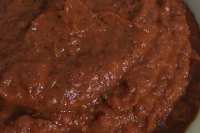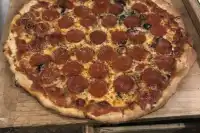 Ready In:

1hr 20mins

Ingredients:

15

Serves:

4
directions
In a large skillet, melt butter with the oil. Add the onion, celery and garlic and saute until soft and transparent.
Add tomato sauce and tomato paste and stir until smooth.
Add remaining ingredients and bring to slow simmer.
Simmer for 30-60 minutes (or not at all depending on your taste and time frame).
Remove the bay leaf and spread the sauce on your prepared pizza dough.
Questions & Replies

Reviews
i see alot of people substituting alot of ingredients in this recipe, which kinda defeats the purpose. ive been using it for years, this is a genuine sauce recipe from someone who knew better than us. for instance, the fennel is a key ingredient so dont skip it. once i didnt have any so i added a bit of vodka which to my suprise worked ok but not the same, dont be lazy go get the fennel. a can of puree tomatoe is the same as a sauce/patse mix or try diced tomatoe's ran through a good chopper for a chunkier juicer style sauce. other than that you can sub fresh parsley and a bit of celery salt for celery in a pinch. i always increase the sugar and black pepper for a nice contrast. and maybe even add some red pepper to taste for a spicier version but dont go nuts with it.

 

This sauce does not need another 5 star review....but it's so good, I needed to talk about it. I have made a lot of sauces (thick thin, fresh tomatoes, canned,etc...) - some are good and some blah. But this sauce is not just GOOD, it's GREAT. Perfect pizza flavor. It reminds me of NY pizza sauce (which is saying something). Dont skimp on the butter and oil...it really lends a fabulous flavor. If you forget the fennel or dont have it - dont worry, it's still GREAT. But it does add something special - LOVE THIS RECIPE

 

I make pizza often. From finding the best dough recipe to the best kind of mozzarella and of course, the best sauce recipe, it's a never ending journey. Recently I came up with my favorite dough recipe. It's simple and it reminds me of pizza huts regular crust, not thin. So now I was back to finding a sauce recipe that would do justice to my fantastic dough. I've tried all sorts of sauces. Cooked, uncooked. Whole tomatoes, crushed, raw, paste only sauces. I would be satisfied for awhile with some of them but eventually I went back to the drawing board. I like to have things organized in my life. Especially food recipes that I can always count on to be the same quality every time I make them. I came across this recipe for pizza sauce and like all the others, it claimed to be the best. Taste is a matter of opinion and everyone has their own, including myself, but I am the guy who does most of the cooking so unless I love what it tastes like, I won't make it a second time. My wife is very easy to please when it comes to food. She doesn't exactly love to cook, but I do. So, like my pizza dough, I needed to find a sauce recipe I could stay with forever. I'm happy to say I will consider this sauce recipe exactly that. Especially considering that I never purchased fennel seed before and when I bought it, at $5 for a container, I was hoping I won't be stuck with an ingredient I will never be able to use again. Fennel tastes like whats in sausage. I have seen it in sausage but never questioned what that was lol. It makes perfect sense to me that it is a natural ingredient in pizza sauce. Ok, I agree with the opinion that when a recipe is posted, either you follow it to a tee, or don't tell us how you "improved" it. So I feel when I tell you that all I did was use more than one garlic clove, it's not like I changed anything about this recipe. A garlic clove can be many sizes right? There are very small ones and medium size and huge ones. I used several small size ones because it's only going to taste better with more garlic! I read most of the comments. The majority of them gave high ratings and I always go by the comments and suggestions and ratings of most items I purchase now a days. The one particular comment by several people was the thickness concern. Some of you said you added more sauce. I think that's fine if you add more sauce to thin this out just a little bit because the intended taste will still be there. Too much sauce and the original flavor will be diluted. Anyway, I love this pizza sauce and I will recommend it whenever possible to my friends. Thank you for sharing it!

 
RECIPE SUBMITTED BY
I'm a stay-home mom and love to make good, easy, fast, healthy food for my "SAMS Club". I enjoy making impressive dishes for guests and events too. It's very difficult to find dishes my kids enjoy as much as the "grown-ups" but the Zaar makes it easier for me.
View Full Profile