Alia55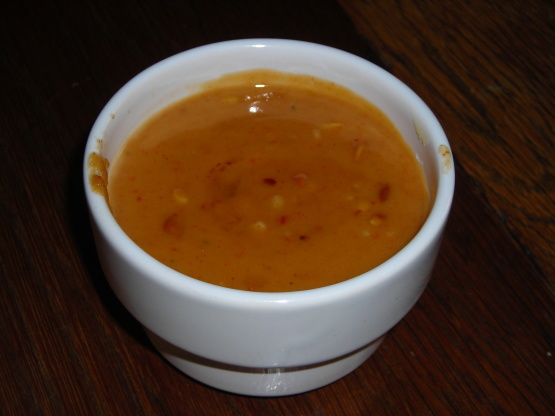 This is very easy to make and great with Thai food. Spices can be easily adjusted to individual tastes.
In a saucepan, sauté the crushed garlic in the oil over medium heat until just golden.
Add the red curry paste and continue stirring for 2 minutes.
Add the coconut milk, sugar, and lemon grass.
Heat for 10 - 15 minutes.
Add the lemon juice.
Remove the lemon grass.
Add the ground peanuts and continue cooking until the sauce begins to thicken.
Season to taste with salt and pepper.
Set aside and cool.